Designed for functionality and crafted for perfection.
We offer a growing range of custom-made, top quality barbecue tools to give you a first class grilling experience. These tools all serve a practical purpose and are designed to last.
Start with our all stainless bristle-free or wire-brush grill cleaners. Customers love our patent pending scissor-style, long-reach barbecue tongs. We also offer our unique, traditional scallop-shaped kitchen tongs in 4 different sizes. Our newest arrival, the acacia wood grilling tong is an old favorite with a twist. Next, add real smokey flavor to your grilling creations with our custom wood-chip smoke box.
And when you're on the road, don't forget to pack our portable travel grill for easy campsite and picnic cookouts.
"This is the best part if my BBQ arsenal. Thank you @sharkoutdoors! Love it"
Our customers include some of the world's greatest BBQ lovers. They live for opportunities to prepare amazing meals for family and friends. Some are professional cooks and pit masters. Others are weekend warriors with expert taste and refined insight. They study the finer points and considerations for grilling and smoking perfect meals.

They also demand quality barbecue tools that are practical and easy to use. Like our customers, we grill at every opportunity, come rain or shine. And we use our own products every time we grill, so it better be good. Take our customers' word for it and see Shark BBQ's 5-star Amazon seller ratings. And while you're at it, scroll through the many detailed product reviews for our unique and innovative BBQ tools.
We have amazing customers who feverishly promote our products and we deeply appreciate their support. Your referral is a huge honor and help us get the word out there. Most of our sales are distributed through Amazon. We appreciate and want to thank our customers who leave product reviews on that platform. It's pretty awesome to read the reviews and to hear your feedback. Please keep it coming.
Early Access & Product Testing
Are you active and frequently post on social media?
Have a proud following on Instagram, Facebook or YouTube?
Do you like reviewing BBQ gadgets and providing feedback?
Maybe a food blogger who enjoys writing online reviews?
If YES! Then signup and join our team of awesome supporters.
We launch new grilling tools and accessories all the time. Here's how it works. We'll send you unbelievable and sometimes almost free deals on our latest products. Try it out. Tell us what you love about it and if we should make improvements.
Sign-up to get notified. We'll send an email when we have something new on the shelves. The deals are normally limited so jump on it as soon as you see them.
We'll also let you know of upcoming promotions and giveaways

Take 10% OFF your next purchase of Shark BBQ product on Amazon. Use the promo code SHARKBBQ at check out.
We often run deep discounts to help launch new products. We also host a number of product giveaways each year.
Sign-up below to be notified of new product launches, discount coupons and product giveaways.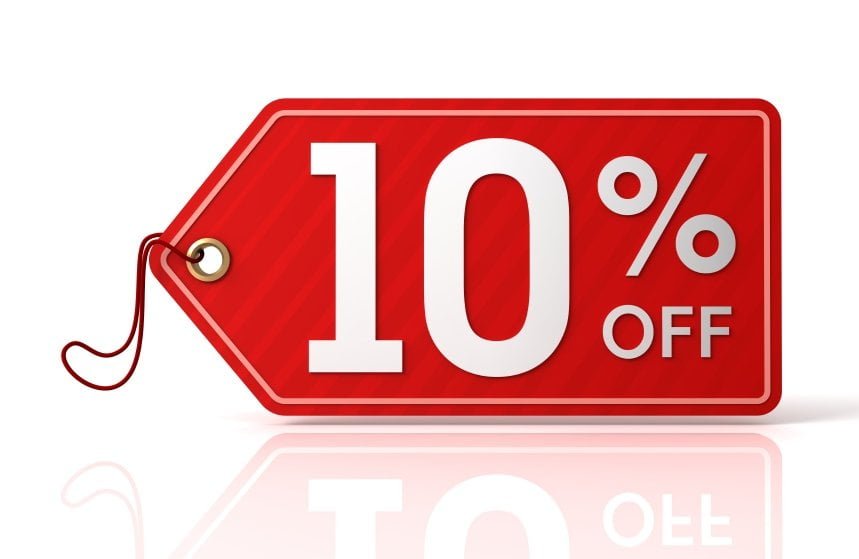 We launch new grilling tools and accessories all the time. Are you an adventurous outdoor cook who likes to test and review new BBQ gadgets? 
Here's how it works. We'll provide unbeatable deals on newly released or demo products in return for your feedback. Just tell us what you like about it and anything we can improve.
Sign-up to get notified. We'll send an email when we have something new on the shelves. The deals are normally limited so jump on it as soon as you are notified.
Shark Outdoors focuses on new and innovative BBQ products to bring a little excitement into everyday grilling. Our ambassador program is for existing customers who own and use Shark BBQ products and are passionate about our brand. If you love outdoor and over-the-fire cooking and have a knack for social media content and engagement, please reach out to us. Our program is just starting up and we are working on an enhanced interface and expanded offering. You're invited to add your name to the waiting list. As spots become available we'll get you setup.
Shark Outdoors is a small family-run business based in Manchester, New Hampshire, with roots deep in the Bushveld of South Africa. Our home here in the "Live-Free-or-Die" state offers easy access to many favorite activities. An hour's drive from the beach, the mountains, and the lakes – and whenever we need to travel, one hour from Boston. We love the outdoors, camping, grilling and cookouts. Most of our dinners are prepared on the fire. Summer or winter, snow or rain, our grill is ready all the time. It's only natural we ventured to look for ways to make the grilling experience easier and more fun. We started Shark Outdoors in 2017 with one single product, a barbecue grill tong that was hard to find here in the US. We redesigned and improved many aspects of the tool, and patented the design which is now a favorite among BBQ enthusiasts around the world. Over time we added new and fun products to the lineup and continue to invest in new ideas and suggestions from our customers. From our hearts to yours, welcome and thanks for visiting us here on the web. If you have questions, get in touch with us on social media or send us an email.